My keyboards
I've lived in France for 14 years. I loved the food. I loved the wine (and learned a lot about it). Even the people are nicer than you would expect. I also picked, partly, the accent. Not because I wanted it. It just happened.
However, there is one thing I've always refused to adapt to, it's the AZERTY keyboard. It makes me insane. Mostly because
The dot needs a shift key
The numbers need a shift key
The M is really far, you can't do it with your left hand while pressing the Windows key
It's impossible to put an accent on a capital letter ("Yes but we never put accents on a capital letter" "Yes but in Québec we do. So in Québec, "élodie".toUpperCase().toLowerCase() brings you back to "élodie". As expected
And last but not least, parenthesis, brackets and square brackets are not opened and closed with the same hand
Since I knew all this, I came to France with two Canadian French keyboards. The best keyboard to code is the English-US. But if you also want to write in French, the Canadian French layout is the best compromise.
One keyboard was used at home, one at work. I swapped them after 4 years because the work one was too used as you will see in the picture.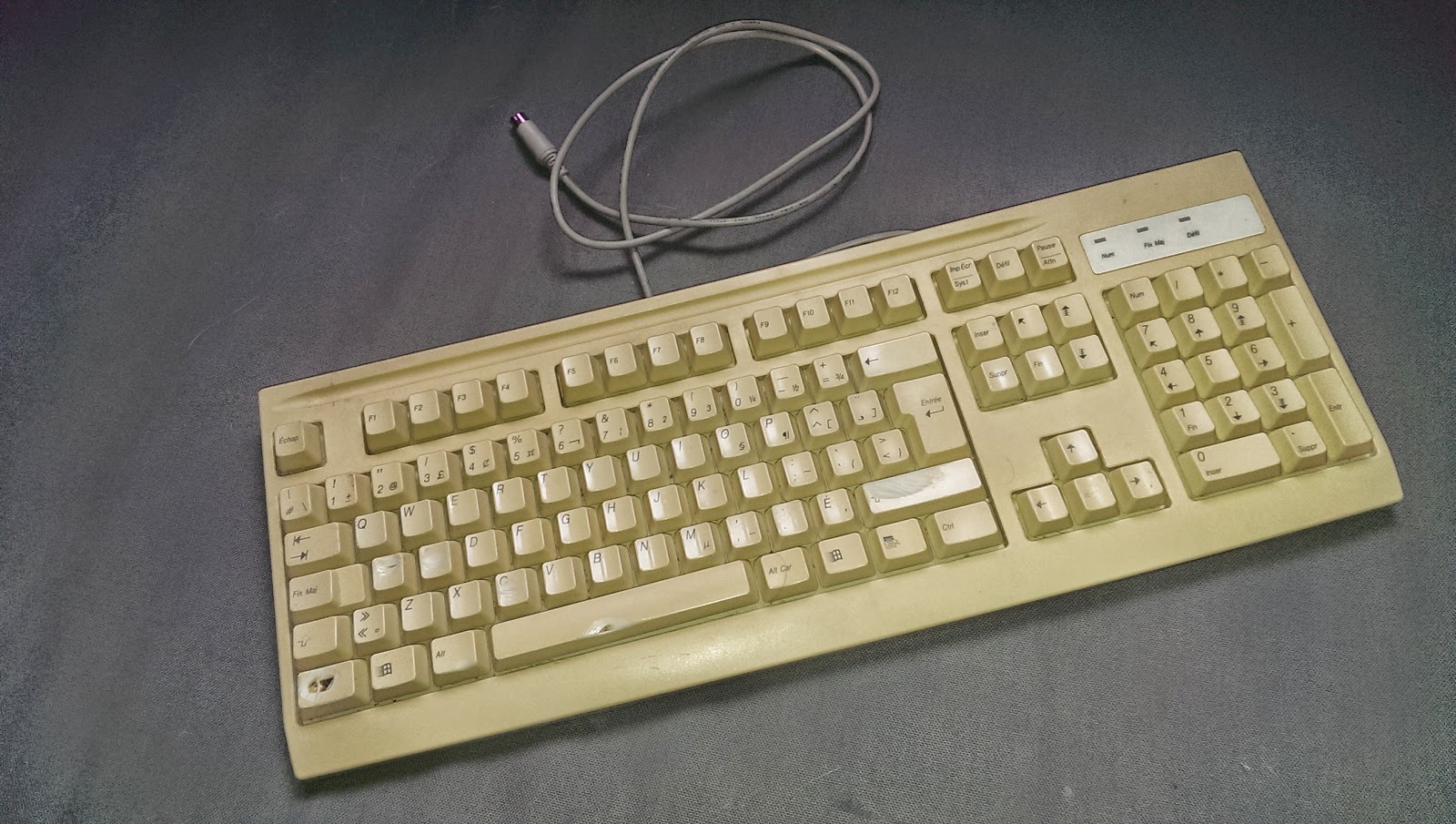 Both are now in the same state. After 7 years I bought two new ones. Sadly, the quality was not the same. The keys were too harsh to press. So I've replaced my work keyboard with a Logitech K800. At home, I'm typing on my laptop.
I took the picture by nostalgia before coming back to Montreal and leaving the two well-used keyboards behind.